Damn Fine Valentine's Day Card Pack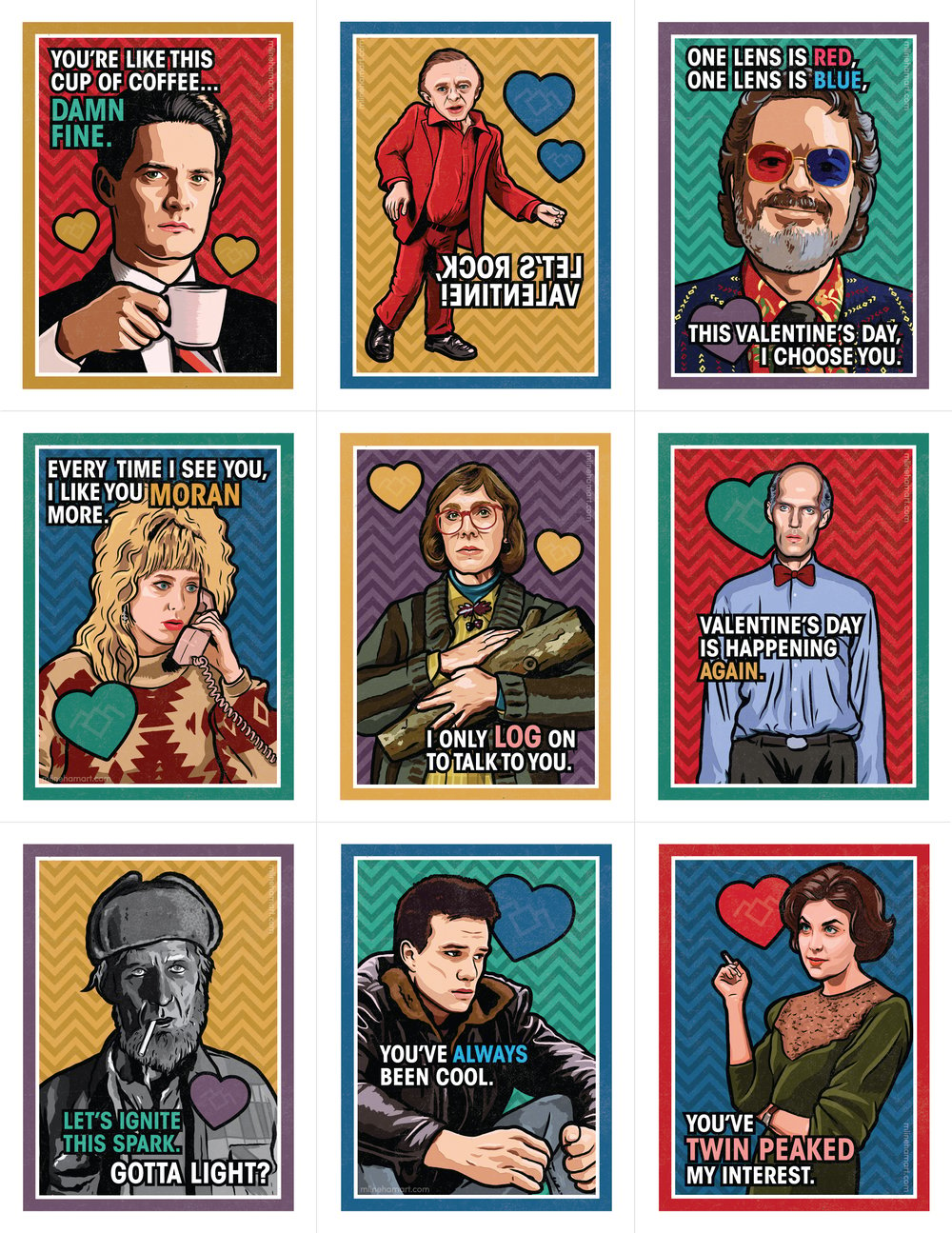 – Perfect for sharing with your loved ones, friends and coworkers on Valentine's Day!
– Each 8.5"x 11" sheet includes these 9 different tear-away designs.
– Every pack comes with 2 sheets, so you get 18 valentines total.
– The sheet also looks fantastic framed!
– All domestic tax is automatically applied and determined based your zip code
– Gray watermarks are not printed.
– Valentines are shipped separately from certain other items ordered in order Ito keep your valentines flat. Along with valentines, if you order large prints, ornaments, pins, or pennants, you will likely receive two packages!
– If you are ordering to Australia or New Zealand, your package will be held until the USPS temporary suspension has been lifted! Please see the shipping tab on my site for more information!