Planet Sound – Original Enamel Pin Set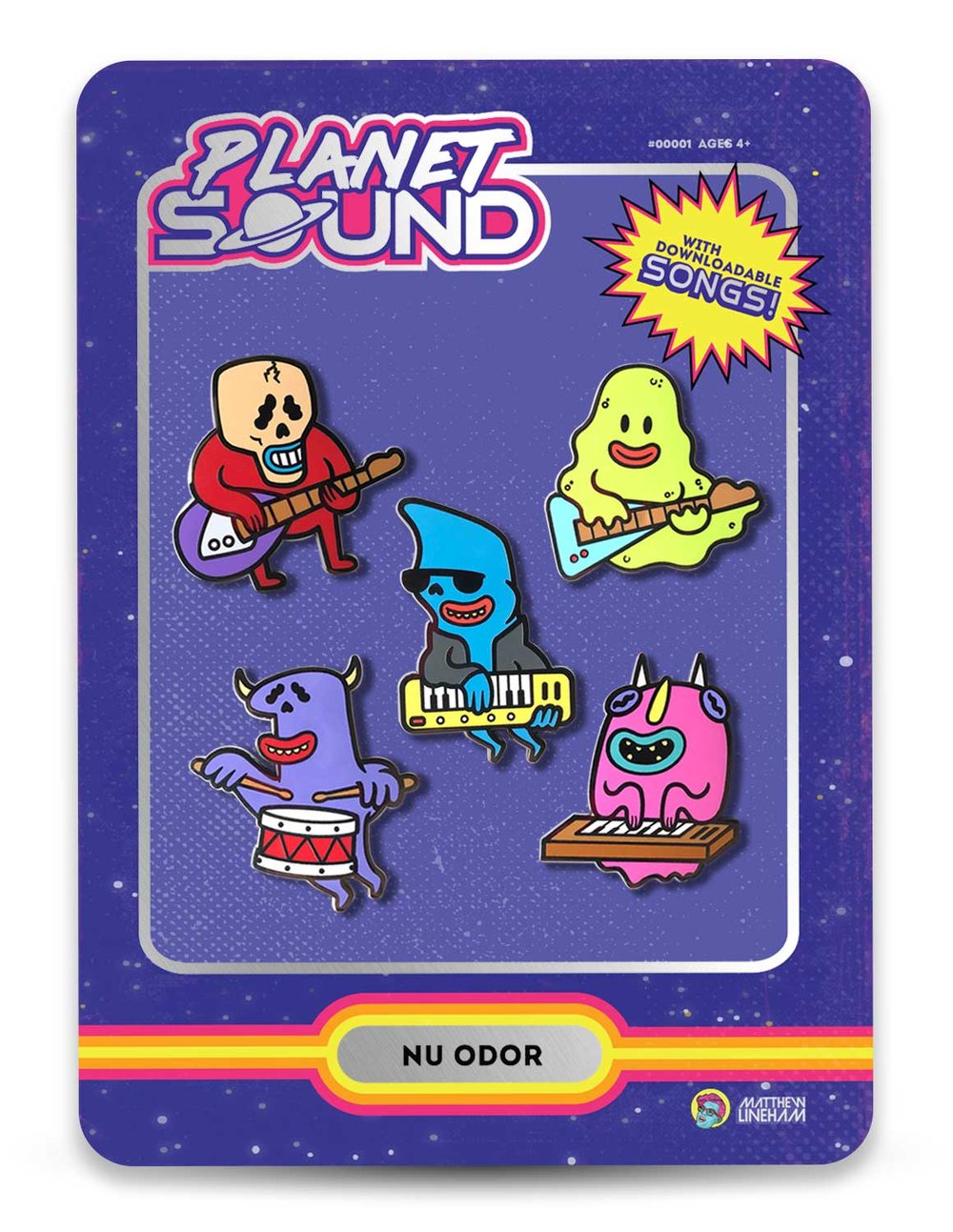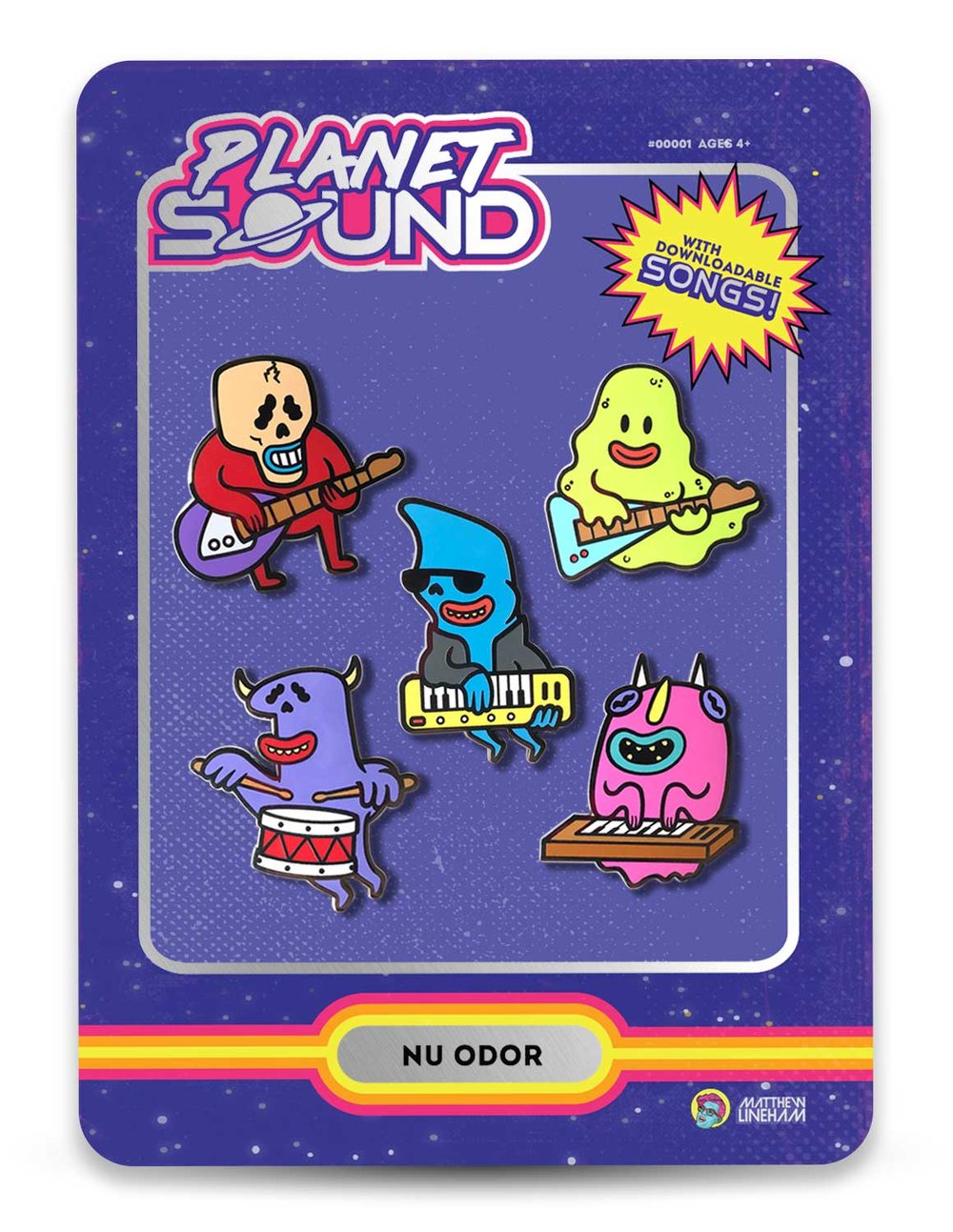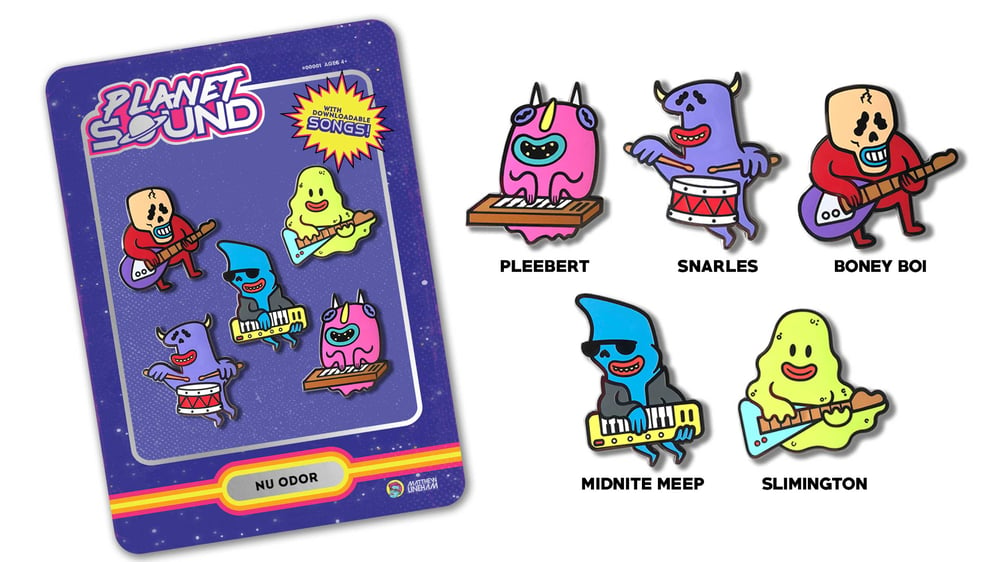 Meet PLANET SOUND – my original pin series!
PIN DETAILS:
- Full Pin Set: Boney Boi (Guitar), Midnite Meep (Keytar/ vocals), Slimington (Bass), Snarles (Drums), Pleebert (Synth)
- 1.4 - 1.6" Pins
- Hard enamel with a deep, outer space shine & black nickel finish
- Double rubber pin backs for an easy, secure attachment
- Signature back stamped
– All domestic tax is automatically applied and determined based your zip code
- Pins come attached to custom backing card
- Curved backing card is coated with silk lamination, adding a smooth, suede texture, laced with silver foil accents for an ultra-refined, galactic finish.
- Original, downloadable character companion songs from planetsound.bandcamp.com
- Artwork by Matthew Lineham
- Music by: Matthew Lineham & Rob Arbelo
——————————————————
ABOUT THE BAND:
All the way from outer space comes out an out-of-this-world enamel pin series! Introducing PLANET SOUND!!! Meet the first alien band sent down to Earth from Planet Sound: NU ODOR!
In 1983, PLANET SOUND made contact with Earth. In fear of war & retaliation, citizens of PLANET SOUND came together to form music groups in order to connect with Earth in a non-threatening way.
The bands from PLANET SOUND heard what music was popular on Earth and used their alien technology to interpret and compose what they thought human beings would enjoy.
The first band sent to Earth was NU ODOR.
——————————————————
- Listen to Planet Sound tunes at planetsound.bandcamp.com