(SECOND RUN! PLEASE READ DESCRIPTION!) Ho Ho Ho-Torious Ornament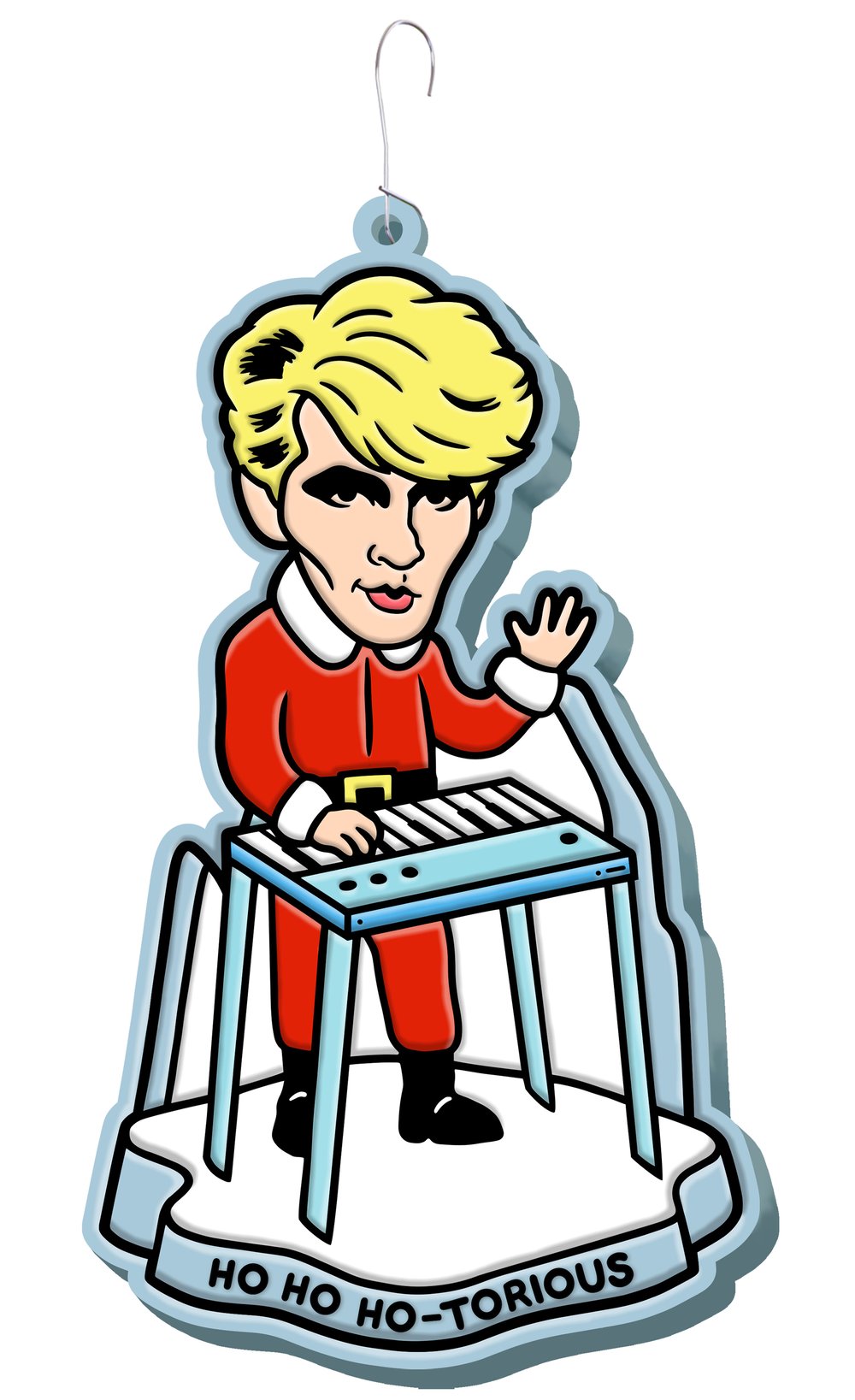 SECOND RUN IMPORTANT SHIPPING INFORMATION:
If you have ordered this ornament before 11/27 at 1:30pm EST, your ornament order will ship ASAP as usual! If you are ordering this with the title "(SECOND RUN! PLEASE READ DESCRIPTION)" this ornament and anything in your order will not ship out until early January! If you want other products that are not 'second run ornaments' to ship before the holiday, please order separately! Thank you!
– Exclusive "A Very New Wave Christmas" Ornaments are finally here to make any Christmas tree weird and full of obscure Christmas memories and puns.
– Rubber die-cut bendable ornament
– Between 3 and 4 inches
– Does not include ornament hook.
– Original art by Matthew Lineham
– All domestic tax is automatically applied and determined based your zip code
– Yes, I ship internationally. Shipping is determined by weight, and the shipping price is set by USPS.