(2019) 10 New Wave Ornament Set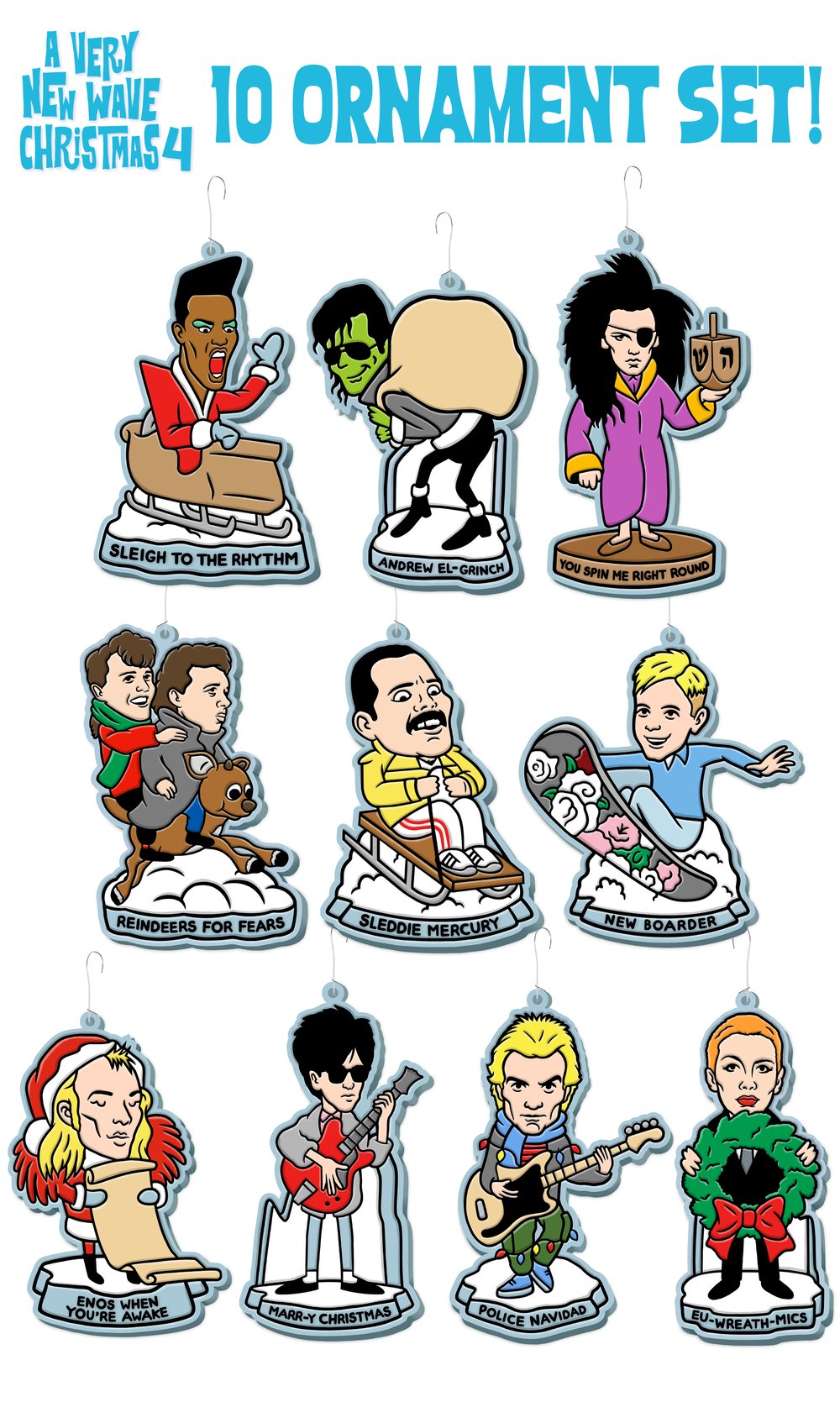 – Exclusive "A Very New Wave Christmas" Ornaments are finally here to make any Christmas tree weird and full of obscure, punny Christmas memories.
– 10 Rubber die cut bendable ornament
– Between 3 and 4 inches each
– Does not include ornament hooks
– Original art by Matthew Lineham
– All domestic tax is automatically applied and determined based your zip code
– Yes, I ship internationally. Shipping is determined by weight, and the shipping price is set by USPS.