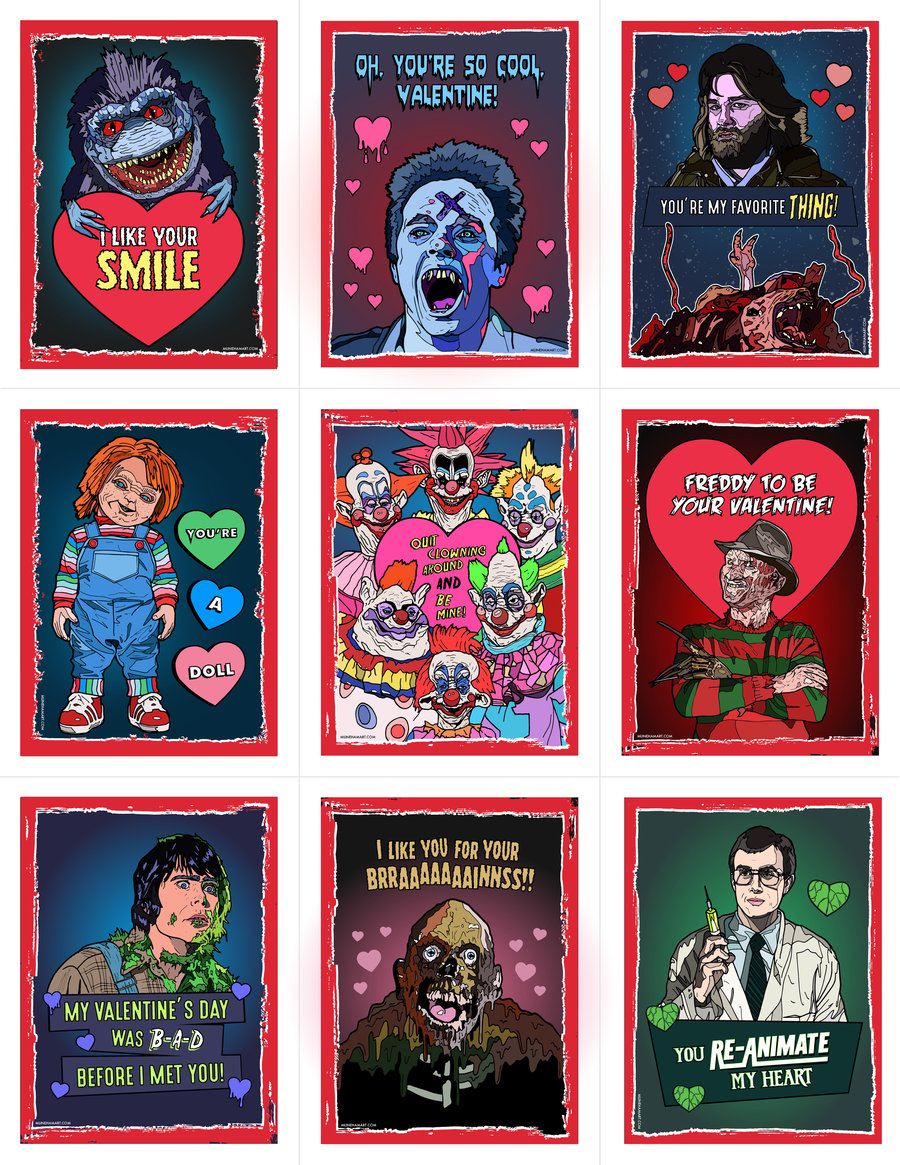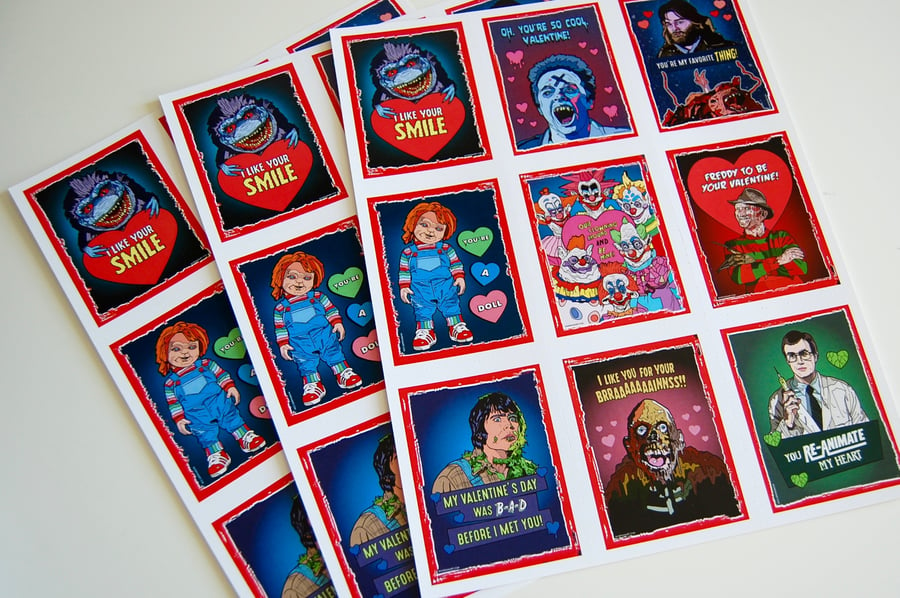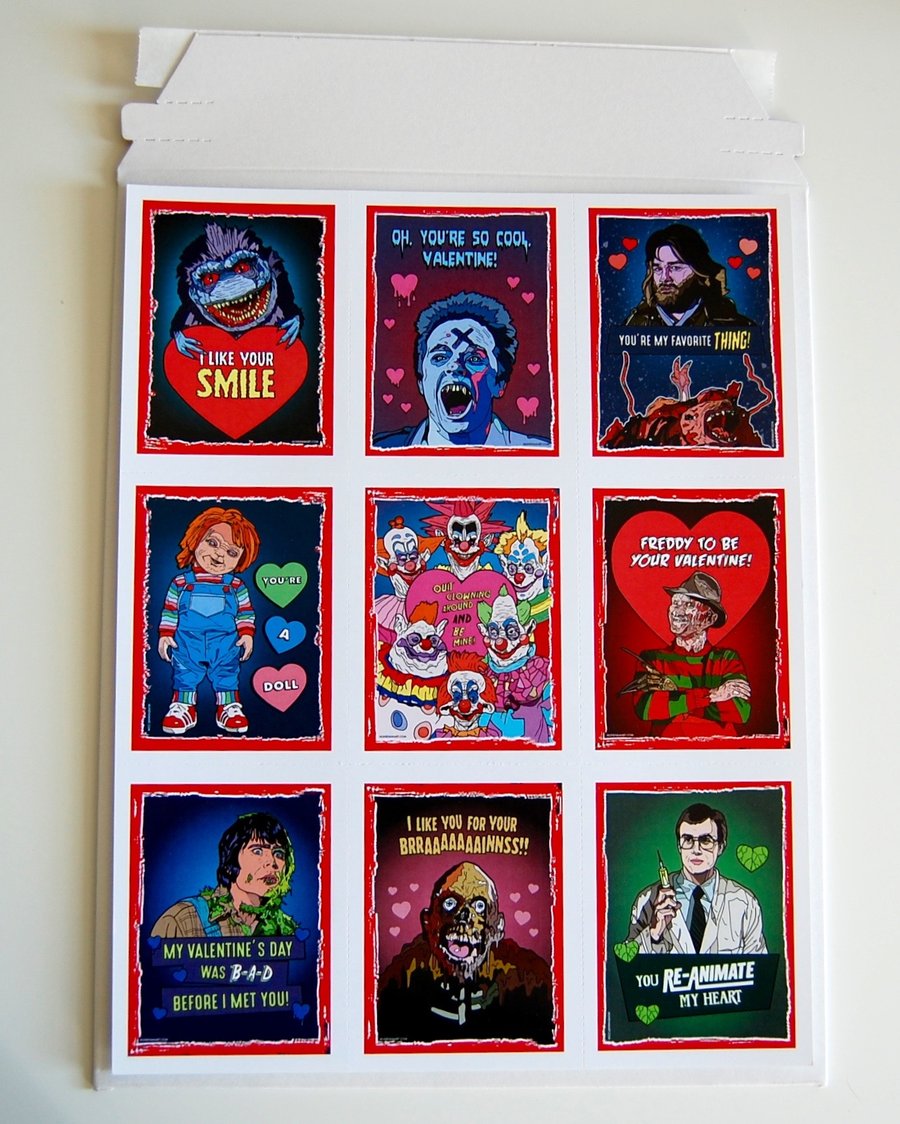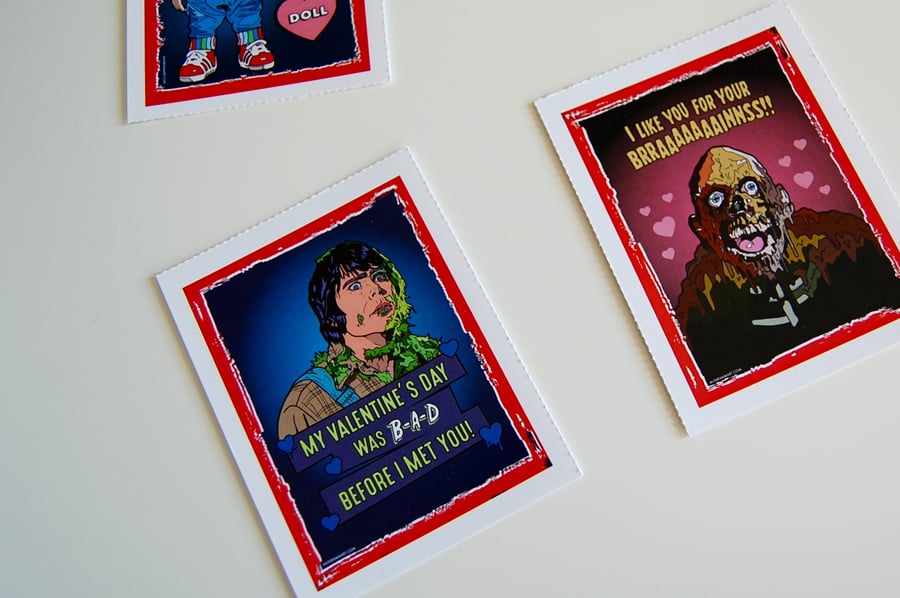 80's Horror Valentine's Day Card Pack (2016)
$

14.00
The 2016 80's Horror Valentine's Day Card Pack is perfect for sharing with your loved ones, friends and coworkers on Valentine's Day! Each 8.5"x 11" sheet includes these 9 different tear-away designs and every pack comes with 3 sheets, so you get 27 valentines total. The sheet also looks fantastic framed!
Movies included on the cards:
Critters
Fright Night
The Thing
Child's Play
Killer Clowns From Outer Space
A Nightmare On Elm Street
Creepshow
Return Of The Living Dead
Re- Animator
Valentines ship every 1-7 business days depending on inventory demand and production.